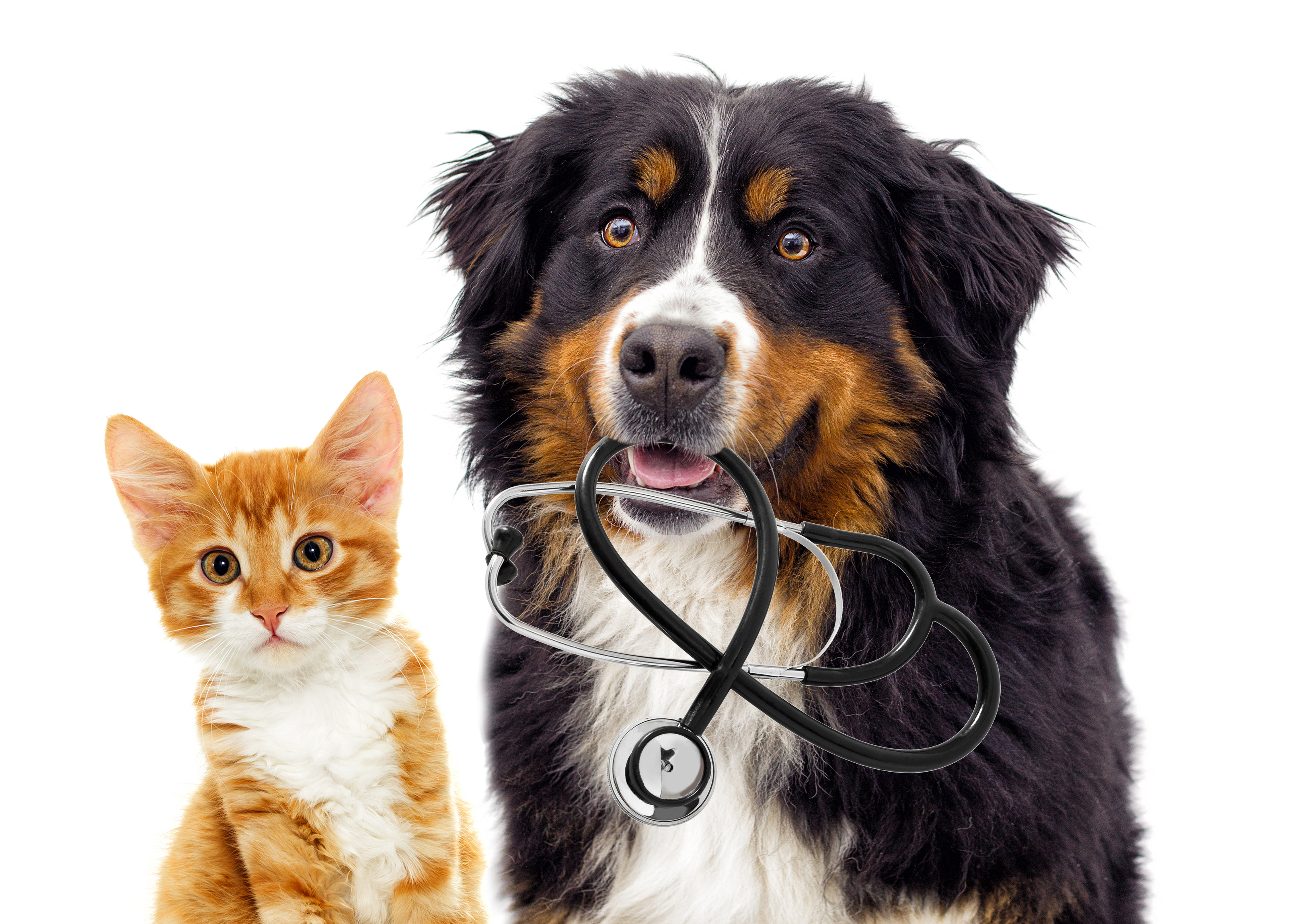 SONOPATH IMAGING CENTER
- VISIT INSTRUCTIONS -
The SonoPath Imaging Center is open
by appointment only, 8:30am-5:00pm
Imaging Center Location: 141-A Main Street, NJ 07821
Please review the following instructions for your pet before your scheduled appointment at the SonoPath Imaging Center.
SonoPath's team of board certified specialists will work with your veterinarian to make a diagnosis and provide you with the most appropriate treatment options for your pet. We've put together a list of what to expect along the way. We look forward to seeing you!
WHAT TO DO BEFORE
your visit
In preparation for your appointment, you should:
Give your pet their normal meal the evening before, by 8:00 pm

After that meal, no food or treats (unless directed otherwise by your veterinarian)

Continue to allow water for your pet.

Consult with your veterinarian regarding any medications your pet may be currently taking.

When you arrive at the Imaging Center, we will ask when your pet had that last meal the evening before, what medications were given, and the time of the medications.
WHAT TO EXPECT DURING
the visit
CT scans are considered safe, but they do use ionizing radiation (like an x-ray). Some pets may be given an iodine-based dye intravenously and the dye in a few cases may cause side effects that are brief. Side effects may include diarrhea. Pets have to be anesthetized for a CT scan. Although anesthetic complications can occur, they are extremely rare. All patients have an intravenous catheter placed prior to the CT scan and are closely monitored.
Ultrasound imaging itself is non-invasive but tense animals create image interference and additional light sedation may be necessary in combination with oral medications prior to arriving to ensure image quality. If sampling is recommended, then sedation is required.
Nearly all pets need some hair shaved for their ultrasound to ensure adequate, diagnostic imaging.
WHAT TO EXPECT AFTER
the visit
The actual CT scan takes only a few minutes, but preparation for the procedure including anesthetic induction can take 30-60 minutes. After the scan your pet is closely monitored until awake and then will be assigned a recovery space in the center. Your pet will be at the center for much of the day but will not stay overnight.
Ultrasound patients will typically only receive oral and injectable sedation and are not under general anesthesia for the scan.
A pick-up time will be pre-arranged the day of the procedure.
You can expect a quieter pet tonight and tomorrow which is completely normal after any sedation procedure. If your pet appears wobbly, please keep away from stairs and leash walk only when outside. We instill ointment into their eyes to keep them lubricated so they may look a little shiny. You can feed a small amount of food and water later in this evening. Administer any medications your current veterinarian recommends.
Payment to SonoPath Imaging Center is due in full when services are rendered. We accept credit cards and EFT (account and routing number needed).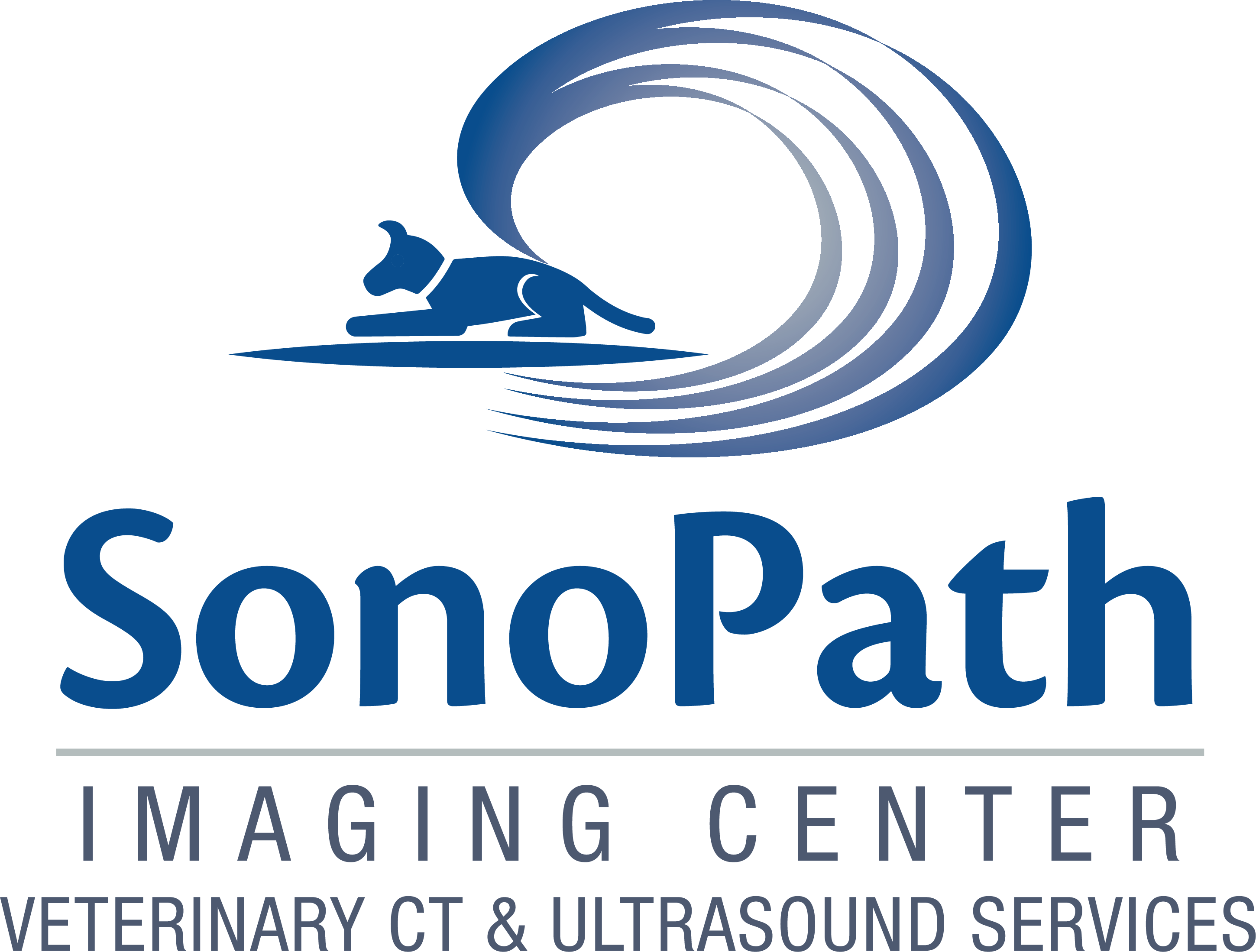 Information on Procedures
Computed Tomography (CT) services for your pet:
A Computed Tomography (CT) scan, is a collection of X-rays taken from different angles to produce cross-sectional images offering a clear window into the body. The CT your pet will receive at the SonoPath Imaging Center emits less radiation but has higher resolution than conventional CT.
Ultrasound services for your pet:
Diagnostic ultrasound utilizes high frequency sound waves to create a moving image of the area of interest in which they are directed. The ultrasound machines that are used at the SonoPath Imaging Center are of the highest quality available on the veterinary market today.
Click to download for a printable copy of Instructions
Please follow up with your regular veterinarian for the results and any further diagnosis and treatment.



Thank You, Team SonoPath!